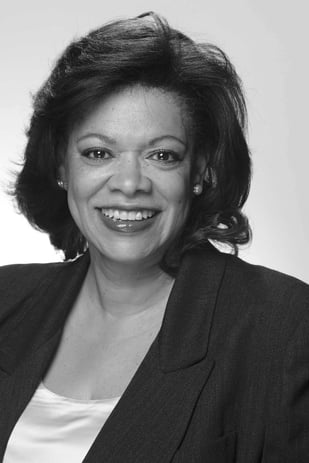 Ro Nita Hawes-Saunders, CEO of the world-renowned, Bessie award-winning Dayton Contemporary Dance Company (DCDC), is one of 50 business leaders from across the globe chosen to participate in the National Arts Strategies' prestigious Chief Executive Program: Community & Culture.
Throughout the next year, Hawes-Saunders will travel to Harvard Business School and University of Michigan's Ross School of Business to learn about new tools and strategies that will help her implement new ideas right here in Dayton.
"You come to a juncture in your professional career when you need to grow and develop at another level," Hawes-Saunders said. "I am confident this program will allow that."
Hawes-Saunders is an advocate and steward of minority- and women-owned businesses. In 1991, she built Dayton radio station WROU from the ground up before purchasing WRNB radio station three years later. One of fewer than 10 African-American women in the nation to build and own broadcasting property, she received several national accolades before selling her stations and stepping into the role of CEO at Dayton Contemporary Dance Company in 2005.
Over her last decade with the company, she forged new partnerships with area colleges and universities and built a board of directors representing diverse ethnic backgrounds and professional expertise. Through the CEO program at NAS, she will learn new strategies to implement capacity-building campaigns and engage wider audiences with the arts.
She was selected from a pool of more than 150 applicants from 34 states and 18 countries. Participants are identified as effective, innovative, collaborative and curious cultural leaders whose organizations work closely with their communities.
Hawes-Saunders is one of only two Ohioans selected for the program. Joining her is WYSO Public Radio's Neenah Ellis. Since coming to Yellow Springs in 2009, Ellis has worked to engage citizens with the station by training more than 100 people, from students to veterans to female inmates, how to record for radio.
Other participants in the NAS Chief Executive Program include nonfiction filmmakers, dancers, jazz musicians, art curators, exiled writers, Pacific Island media specialists and rural artists who use art as an economic development tool, among others. Through the program, Hawes-Saunders' professional collaborative network will grow to include these individuals as well as 200 other alumni of the NAS Chief Executive Program.
"I am thrilled to be with a group of exceptional thought leaders and arts administrators who have lent their expertise to enhance the voice of the arts world," she said.