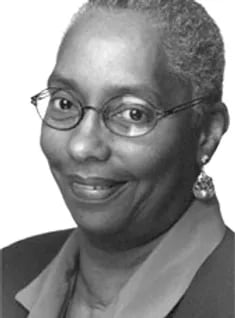 She was a woman ahead of the times — but she didn't let those times hold her back.
Thursday, our Dayton Contemporary Dance Company founder Jeraldyne Blunden will be honored with the Lifetime Achievement Award at YWCA Dayton's annual Women of Influence Luncheon.
"She was an African-American woman in the 60s," DCDC Artistic Director Debbie Blunden-Diggs recalled of her mother. "It was a tumultuous time — it's true the 60s were about speaking out and revolution, but it was also a time of being pushed back."
Most successful dance companies were started in large coastal cities, but Jeraldyne was "adamant" about building a nationally-recognized dance company right in Dayton, Ohio, Blunden-Diggs said.
"She planted her feet here, the roots here, and she saw no reason why a company of this caliber could not exist in a Midwestern region," she said. "It's always wonderful to have anybody's lifetime body of work recognized."
And the YWCA award comes as DCDC gears up to celebrate its 50th anniversary.
"She had the vision and the strength to have this dream and forge ahead," Blunden-Diggs said.
Jeraldyne died in 1999, but that vision lives on.
"It's a precious gift to be able to carry and uphold that legacy, not because I made a deathbed promise, but because I want to," Blunden-Diggs said.
As the company continues to forge ahead, the biggest challenge is to stay relevant in a world of rapidly changing technology, Blunden-Diggs said.
"You have to create a synergy around the company, so people will still come to the theatre," she said. "Dance is not the same on video, television, streaming. There's a fourth and fifth dimension when you experience it live."
YWCA Dayton has been recognizing Women of Influence since 1998. Honorees have impacted their communities through work that aligns with the organization's mission to eliminate racism and promote peace, justice, freedom and dignity for all.
Congratulations to fellow 2017 honorees — Judy Cook, former mayor of Oakwood; Carmen Gooden, co-founder and executive director of Linda Vista Inc.; Sandy Gudorf, president of Downtown Dayton Partnership; Amanda Wright Lane, international aviation advocate; Michelle Riley, CEO of The Foodbank; Maj. Wendy Stiver, Dayton Police Department; Stacy Thompson, vice president and regional manager for corporate responsibility banking at KeyBank.