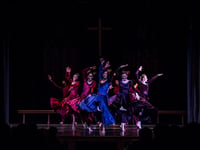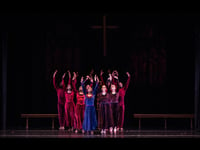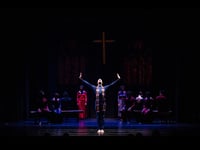 Dayton Contemporary Dance Company will perform at the Gospel Brunch of the 2017 5th annual Ohio Black Dance Festival on Sunday, Sept. 10 at the JH Ross Family Life Center in Columbus, Ohio.
"It's always a pleasure to be able to support dance, especially black dance," DCDC Artistic Director Debbie Blunden-Diggs said. "DCDC is almost 50 years old, and this work goes back to our foundation."
Ohio Black Dance Festival is a multicultural dance festival that provides a platform for dancers of color and promotes the African American contribution to the American Dance Tradition.
The organization's mission is to cultivate a diverse community focused on the advancement of African American dance artist and culture. It was established in 2011 by Columbus native, dancer and choreographer Lawrence T. Lemon, who wanted to show Ohio the wealth of talent in the state in the underrepresented field of African American dance.
This year's festival theme is Faith, Foundation, Future. It will feature dance artists, companies, schools and studios throughout Ohio.
The festival kicks off Friday, Sept. 8 at the King Arts Complex with a youth and community showcase, followed by a panel discussion with dance professionals on the topic "Black Dance Matters: Keeping Black Dance Alive." DCDC Associate Artistic Director Crystal Michelle will sit on the panel.
It continues Saturday. Sept. 9 with master classes at the Fort Hayes Metropolitan Education Center. Teachers include DCDC's Crystal Michelle. Charmella Wilks, DeShona Pepper Robertson, Lawrence T. Lemon, Terence Greene, Ndeye Sy and Master Drummer Balla Sy. Dance techniques will include ballet, modern, liturgical and West African, among others.
Saturday will also include the first Ohio Black Dance Ensemble audition.
The day will conclude at King Arts Complex with the Ohio Black Dance Concert at 8 pm.
The festival will conclude Sunday with the annual Gospel Brunch at the JH Ross Family Life Center. DCDC will perform Blunden-Diggs work "In my Father's House," set to music by Kirk Franklin and the Family.
For more information on the festival, contact Lemon at www.ohioblackdance.org.