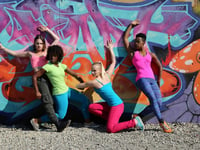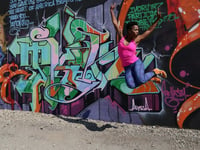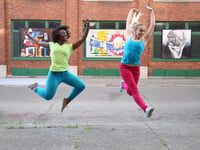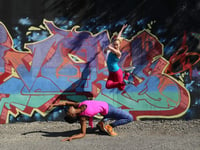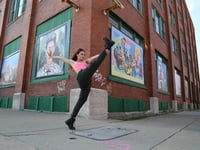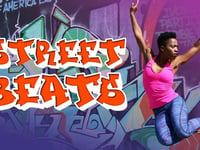 As part of our 50th anniversary celebration, Dayton Contemporary Dance Company is throwing a free concert for the community in downtown Dayton's Courthouse Square.
Street Beats will run from 5 to 9 p.m. Saturday, June 9. The free summer concert will feature performances by area guest artists including Miami Valley Dance Company and Xclusive Dance Crew, as well as Dayton Contemporary Dance Company and training company DCDC2.
Miami Valley Dance Company will be presenting a work choreographed for the company by DCCD Artistic Director Debbie Blunden-Diggs to Stevie Wonder's "Shining Star." It is the fifth work she has done for them, Miami Valley Dance Company Artistic Director Terri Manning said. They'll also present a work titled "No Exit" by MVDC co-director Lily Seitter.
"We've had a long relationship with Debbie," Manning said. "We're thrilled to be included in Street Beats and we're looking forward to the outdoor venue."
The interactive children's stage which will feature performances by the Dayton Gem City Jumpers and Jeraldyne's School of Dance. Dayton Gem City Jumpers will also offer jump rope workshops and Jeraldyne's School of Dance will offer classes. Skull Dollz will offer face painting. A variety of other children's activities, including sidewalk chalk, will also be available.
"Come enjoy the beat in the street as we close our 49th season and gear up for the celebration of the 50th," Artistic Director Debbie Blunden-Diggs said. "This free concert is our way to say thank you for support."
Food trucks, including El Meson food truck, will be onsite. Attendees should bring lawn chairs or blankets and photo IDs. Pets and coolers are prohibited.
Street Beats is sponsored by Wright State University & Media Sponsor Synchrony Financial.