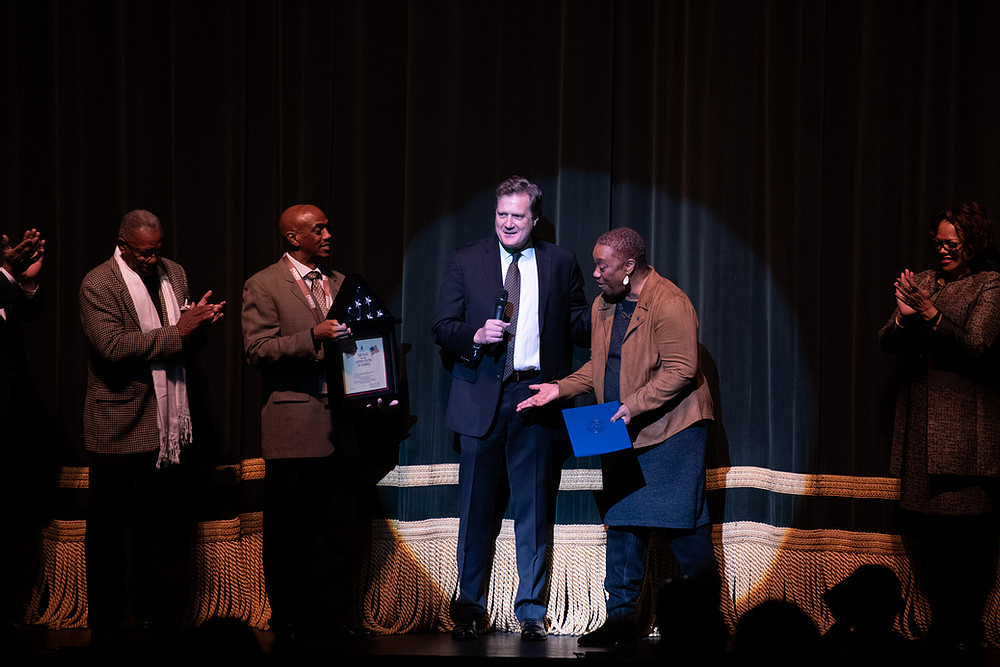 On January 26, 2019, Debbie Blunden-Diggs, Artistic Director, was presented the fourth annual Black History Month Congressional Award for Community Service by Congressman Mike Turner (OH-10) in recognition of 40 years serving the community through dance and dance education. After performing as a dancer of the company, Debbie Blunden-Diggs has served as Artistic Director of DCDC since 2007.
The presentation was during the 31st Annual International Association of Blacks in Dance (IABD) Festival hosted in Dayton, Ohio. Debbie Blunden-Diggs is a member of the IABD Board of Directors and DCDC is a Founding Organizational Member.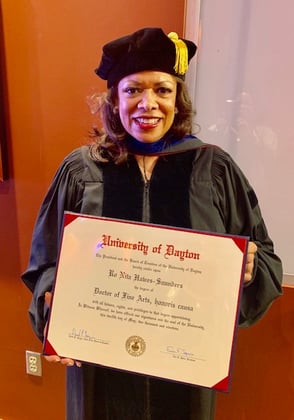 On May 12, 2019 Ro Nita Hawes-Saunders, Chief Executive Officer, was bestowed an honorary doctorate degree from University of Dayton at spring commencement exercises. This honor is in recognition of Ro Nita Hawes-Saunders' many contributions to the vibrancy and culture of the Dayton community and the growth that of DCDC under her leadership.
CEO since 2005, she continues to serve the community through numerous philanthropic activities and board positions and, in 2018, was honored by the Urban League of Greater Southwestern Ohio as a Community Pillar.