In 1911, the first International Women's Day was celebrated on March 8. It has been celebrated all over the world since then by multiple governments, organizations, and of course individuals who believe women's equality is worth celebrating and advocating for. So, to celebrate today, Dayton Contemporary Dance Company invites you to reflect on our history of strong women and their legacy that still guides us today.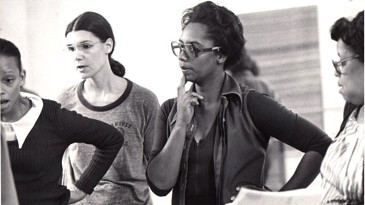 Dayton Contemporary Dance Company's founder, Jeraldyne Blunden, began dancing ballet with the Schwartz Sisters' dance school in 1950's Dayton. As an African-American dancer, she found it difficult to find a company to dance with, especially in the Midwest. In 1963, she founded Jeraldyne's School of Dance teaching ballet and modern to give African Americans a welcoming place to study the art of dance.
Desiring to give some of her more talented students the opportunity to perform, Jeraldyne decided to found her own dance company and bring in celebrated choreographers to create and set works on them. Unlike many of Jeraldyne's contemporaries, she purposely chose not to name her company after herself but rather after her hometown and the city that gave her the platform she needed. In 1968, Dayton Contemporary Dance Company was born.
From the beginning, Jeraldyne had plans to make DCDC a world-class dance company. To the disbelief of others around her, she began bringing in resident choreographers from cosmopolitan centers of arts and culture to the Midwestern city of Dayton to set works on the up-and-coming troupe. These works were extremely successfully by giving the company its premier notoriety and became the foundation of the company's repertoire.
As the company grew, so did Jeraldyne's family and in 1972, those world began to overlap. At the age of 12, Jeraldyne's daughter, Debbie, auditioned for the company and began dancing with the company the following season. Debbie danced with DCDC until 1996 after starting a family of her own.
In 1988, Jeraldyne went on to become one of only five founding members of the International Association of Blacks in Dance, all of which were women. Some of Jeraldyne's other achievements, among others, include receiving The MacArthur Foundation "Genius" Fellowship Award in 1994, the Dance Women Living Legend Honors in 1997, the Katherine Dunham Achievement Award and the Dance Magazine Award, both in 1998. Jeraldyne was also awarded honorary doctorate degrees from University of Dayton and Wright State University.
Jeraldyne stayed as the company's artistic director until her passing in 1999. She was able to see the company she founded go on their first international tours and traveled with them all over the world. After leaving the company, Debbie Blunden-Diggs worked as the director of the pre-professional company, DCDC2 and the Deputy Director of Arts and Administration. In 2007, she took the next step in her career and moved into the position originally held by her mother and continues that legacy today.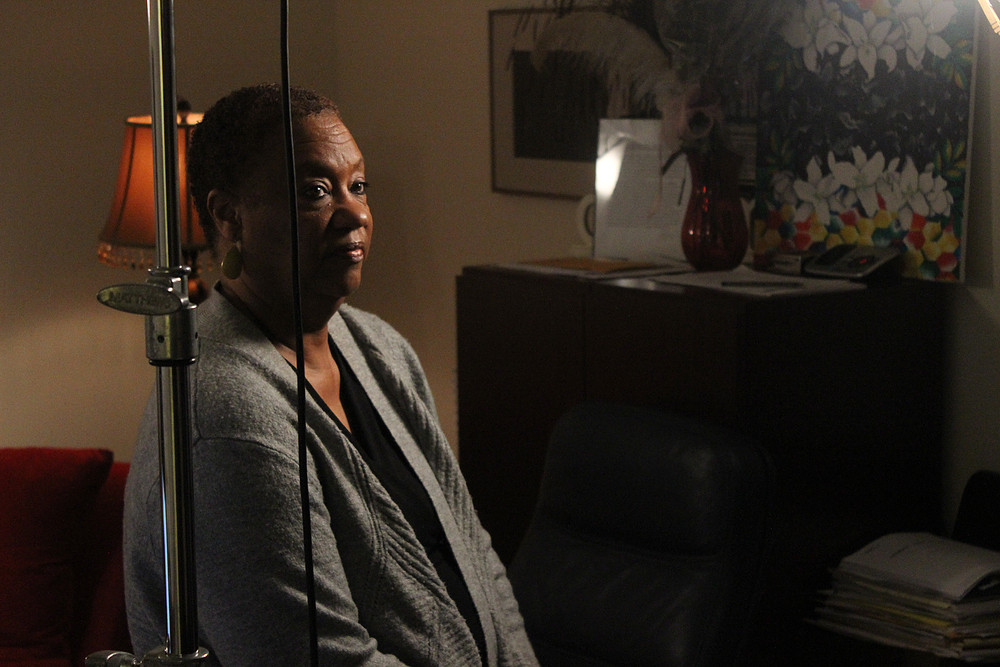 Since then, a third Blunden generation has entered the DCDC world. Debbie's own daughter, Alexis Diggs, has been dancing since age three and after performing in the pre-professional concert her senior year of high school, she was offered a contract as a member of DCDC2. Alexis says that dancing with the first company would be hard work (especially since her mother is harder on her) but admits that if she was offered a position, she would probably move into that next role.
It is obvious that Dayton Contemporary Dance Company has a strong legacy of female leadership that continues today as shown by both the Artistic Director and CEO positions are held by women. We are proud to look at our past and current staff and know we have always been an organization that supports the leadership and equity of women.